I really wanted to introduce you to my new love,
Homestitchness
and to tell you about
her giveaway
(at the end of the post)! I have fallen head over heels for these designs!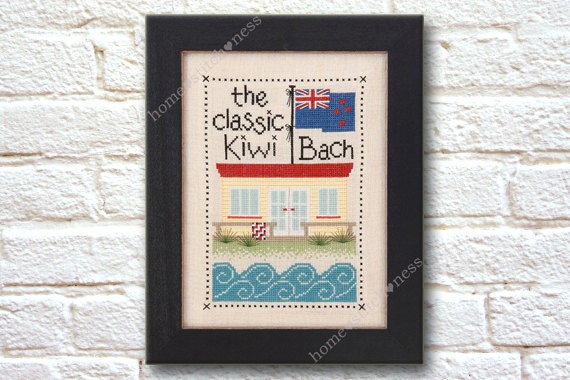 I was in contact with Jenny at the beginning of this year when she told me about her plans to start her business selling her cross stitch designs. I've dabbled in cross-stitch in the past so have a love and appreciation for the art, but I know there are some pretty daggy designs out there.
Jenny's designs blew me away when I finally laid my eyes on them!! As a kiwi living away from home (she's now based in the USA) she has completely channelled her love of Aotearoa and embroidery floss to create these iconic, collectable cross stitch designs.
They are perfectly reminiscent of the Kiwi summer, homes and landscape and would look great in my home. I love the series of little cottages - they are the perfect mix of colonial and Maori. Much like our own whanau, actually.
The fabulous thing is she sells them in her
Etsy store
and they
are sent to you on high quality cardstock and are shipped world wide for free.
I haven't seen them in person
yet
but I imagine the pattern alone could be framed and displayed like a piece of art.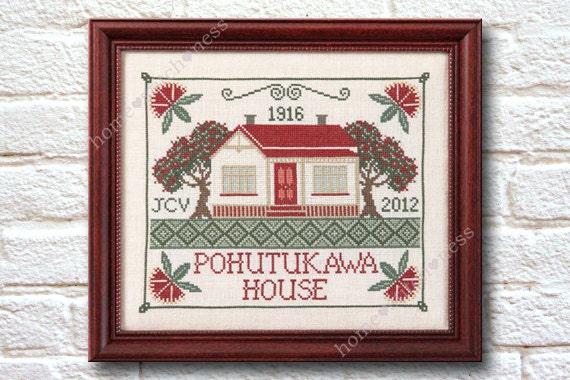 If you've never cross stitched before this is the perfect opportunity to start, or pick up some skills learnt a long time ago. The patterns come with detailed instructions on how to create the piece, and you'll be able to hang it with pride in your Kiwi Home.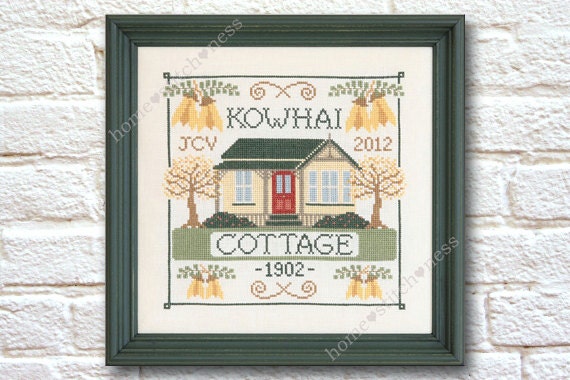 Thanks Jenny!